PDU Plans to fit any Need and Budget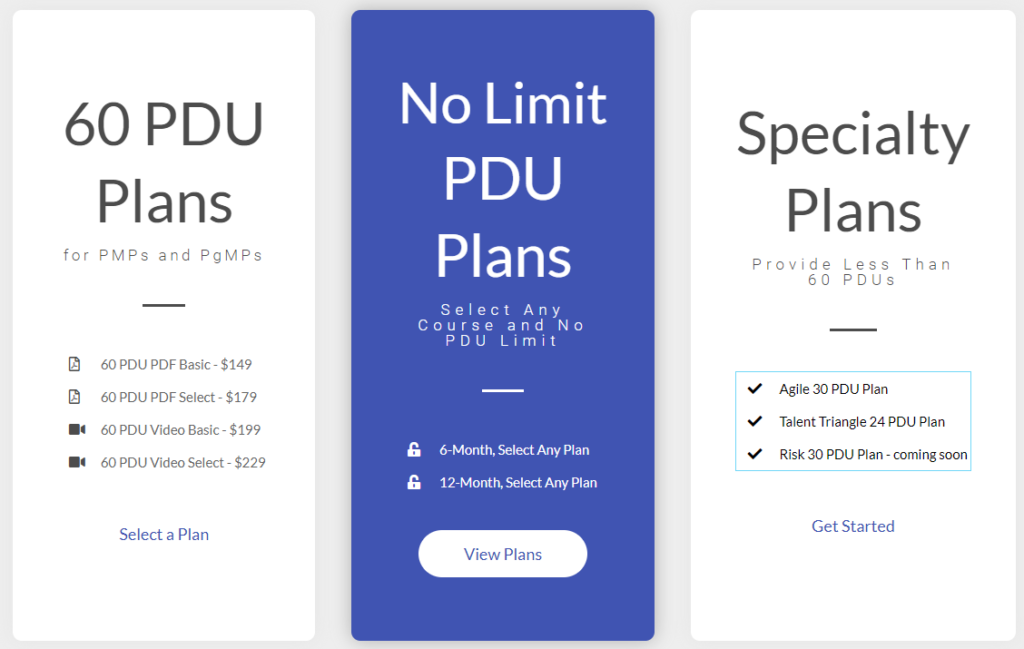 Frequently asked questions
Contact PDUnow pre-sales customer representatives for any additional questions that you may have.
"I bought a PDU subscription and it is awesome! The PDUnow site is easy to use and all PDUs on this site are accepted by PMI"
"At first I was skeptical because I was used to paying $400 for 60 PDUs but I am pleasantly surprised. I earned all my PDUs for one fee"
"Most companies offer a low price for a few PDUs but the PDUnow site provided a 60 PDU Bundle for one fee. It is a great deal."
"Earning PMI PDUs was really fast and easy! I bought the 60 PDU Basic subscription, completed the courses and all PDUs were accepted by PMI."