PDU Plans to fit any Need and Budget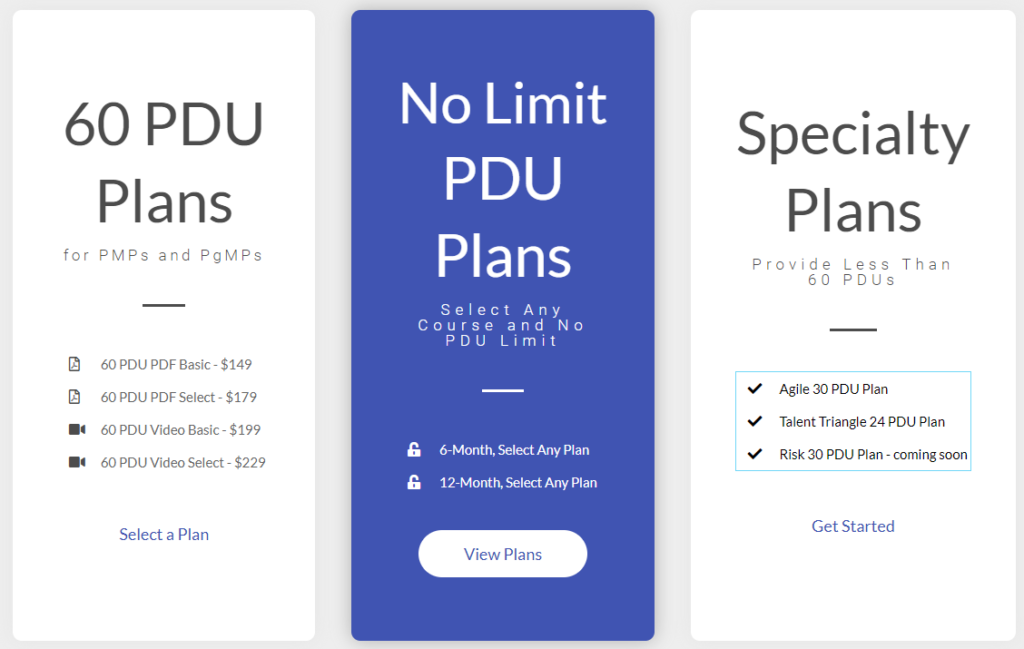 PMI® Approved Authorized Training Partner (ATP)®
We know there are many factors to consider when selecting a PDU Sponsor. NetCBT, which is the company that runs the PDUnow site, is a PMI® Authorized Training Partner (ATP)®. This section provides detailed information about our PMI® approval.
PMI ATP: 3640
NetCBT (the company that runs the PDUnow site) has been reviewed and approved as a Project Management Institute Authorized Training Partner (ATP)®. We have been working with PMI® since 2011. Our company renews our ATP approval every year with PMI®.
NetCBT is a Global ATP  Provider.  Because of our Global provider status, PMI® credential holders around the world may use PDUnow courses to earn PMI PDUs.
All courses on the PDUnow site are registered in the PMI CCR system. Take courses with confidence that your PDUs will be accepted for your credential renewal. To date, thousands of PDU claims have been successfully processed and accepted for PDUnow courses.
Frequently asked questions
Contact PDUnow pre-sales customer representatives for any additional questions that you may have.
"I bought a PDU subscription and it is awesome! The PDUnow site is easy to use and all PDUs on this site are accepted by PMI"
"At first I was skeptical because I was used to paying $400 for 60 PDUs but I am pleasantly surprised. I earned all my PDUs for one fee"
"Most companies offer a low price for a few PDUs but the PDUnow site provided a 60 PDU Bundle for one fee. It is a great deal."
"Earning PMI PDUs was really fast and easy! I bought the 60 PDU Basic subscription, completed the courses and all PDUs were accepted by PMI."